Are you thinking about privately renting in B&NES? or are you a Landlord or Agent renting property in B&NES?
Published: Wednesday 28 March 2018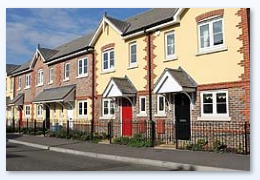 Are you living in or, considering private renting accomodation in B&NES? Are you a Landlord or agent renting property in Bath and North East Somerset?
Housing Services work closely with many local landlords and agents and can link them with people looking to rent a home. We've a large database of tenants who are looking for long term accommodation.
If you are interested, contact our dedicated Private Rented Officer, Anne Fitzpatrick, on 01225 394013 to discuss how we can help you find or rent your property or by E-mail, anne_fitzpatrick@bathnes.gov.uk.
Alternatively we are now starting new weekly private rented sector advice and guidance sessions on the following days and times:
Thursday 13:30-16:00 Keynsham One Stop Shop
Friday 09:00-12:30 Bath One Stop Shop