We need hosts!
Published: Sunday 5 September 2021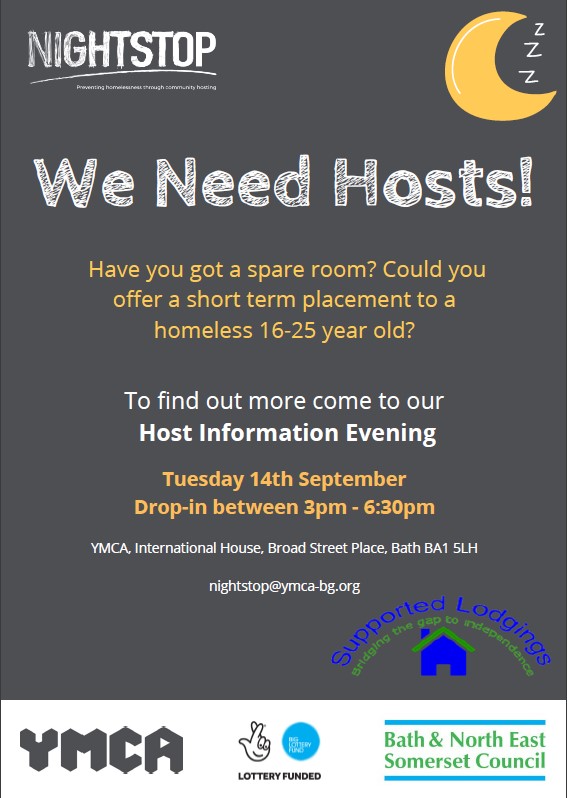 Nightstop is a scheme to help homeless young people by providing accommodation in private households with lots of support. The scheme is provided by the YMCA and supported by the Council's Housing services.
We are looking for new host households to accommodate homeless young people and are running a drop-in event on Tuesday 14th of September between, 15:00- 18:30. This will be at the YMCA at Broad Street, Bath, BA1 5LH.
If you are interested to hear more, please drop-in that afternoon, or contact the YMCA directly by E-mail, nightstop@ymca-bg.org